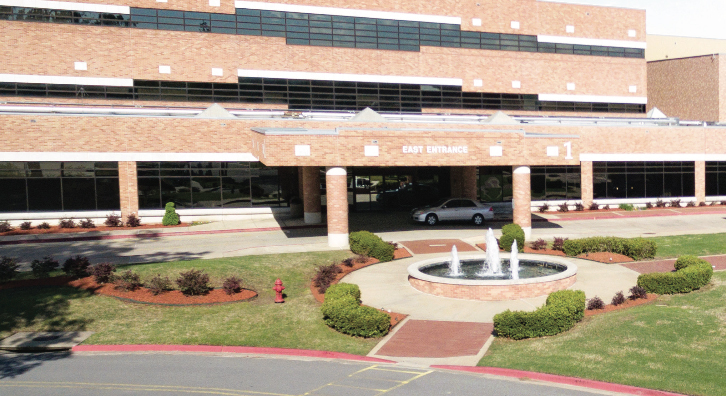 Recently, we have made an effort to showcase the impact that our solutions have had in further enhancing the patient safety initiatives of our customers, so they can continue to offer the highest level of care to their respective communities.
In this Customer Spotlight, we spoke with Ryan Brown, PharmD., at Conway Regional Medical Center, about the impact that Assure-Trak® Compounding Management System has had on their inpatient pharmacy. From ease of compliance to error reduction, and general quality assurance, read the full transcript below.
Transcript:
Historically speaking, what is the scope of the operation at Conway Regional medical Center? We are an inpatient pharmacy that provides to care to our inpatient, outpatient surgery, and an outpatient infusion center. We primarily prep: antibiotics, sedatives, paralytics, electrolyte solutions, epidurals, and other various infusions. We typically batch around 100 bags per day, in addition to the patient specific IVs that we compound. With the exception of chemo and TPNs, technicians make the bulk of our IVs and the pharmacists check the CSPs when they leave the IV room.
What motivating factors led to the implementation of Assure-Trak®?
Our state board has suggested using an IV workflow management system for some time. We had recently moved into our newly constructed pharmacy and decided that it was time to add an IV workflow system to our workflow.
In what ways did Assure-Trak® improve operations?
As a pharmacist, it allows me to look at still-images and video of the process, instead of just seeing the final product with syringe drawback. I feel more confident in the final product because I have seen all of the steps that went into making it. For technicians, it gives them step-by-step instructions throughout the process. For newer IV techs or preps that are rarely made, this is very helpful and could prevent potential errors.
Would other HealthTrust members benefit from Assure-Trak®? Is there anything about Assure-Trak® that makes it an ideal solution for HealthTrust members?
For me personally, I have only used Assure-Trak®. I think any compounding pharmacy would benefit from this system. It provides accountability, ability to recall, electronic documentation, and quality assurance, among other things.
What best practices can you recommend based on your experience with Assure-Trak®?
We follow USP <797> standards for IV compounding. We only allow pharmacists to make any changes to CSPs, NDCs, etc., to prevent a medication error from occurring. All of our equipment purchased to use Assure-Trak® is easily cleanable. We included the cleaning of the equipment in our policies to ensure everyone can refer back to how to handle them.


Do you have any concerns about regulatory compliance in relation to Assure-Trak®?
No, I think [ConsortiEX] is more than willing to work with us on finding solutions to changes in practice/standards.
In what ways has Assure-Trak® eased your concerns around regulatory compliance?
It gives us the ability to quickly find and present the information requested when they ask. You can easily find completed compounds or other quality assurance data.
Do you feel confident that future compliance standards will be met while partnered with ConsortiEX?
Yes, I think so. The current format works very well with the standards that we currently follow. ConsortiEX has always been willing to make changes that are suggested. I know that in the future ConsortiEX would continue to work with us to meet regulatory changes as they arise.
What experience, if any, do you have with the ConsortiEX Support team?
They have always been willing to explain, modify, and implement changes that originated from some of our suggestions. They are easy to work with and always get back to me quickly for whatever it is that I need.

If you enjoyed this, check out recent Customer Spotlights with Thibodaux Regional Medical Center, Duke University Health System and IU Health. Stay tuned for future Spotlights!
If you want to learn more about Assure-Trak, click here. If you'd like to schedule a demo of Assure-Trak, click here.