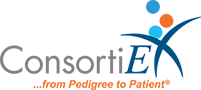 One of the major pain pain points around implementing an IV Workflow System is the lengthy and burdensome implementation process. One of the primary benefits of the Assure-Trak® Compounding Management System is its simple implementation process, made possible by its use of off-the-shelf hardware.
We spoke with Jeannine Chauvin, Clinical Informatics Pharmacist at Thibodaux Regional Health System about the impact of the Assure-Trak® Compounding Management System, why it was the ideal fit for their new Cancer Institute, and the specific features that have empowered her team most. Find the full transcript below.
Full Transcript:
Historically speaking, what is the scope of the operation at the Thibodaux Cancer Center?




The Cancer Institute utilizes clean room technology with a central pharmacist for review of orders and checking. Clean rooms are manned by certified technicians and the Assure-Trak® [Compounding Management] System was perfect for remote verification by a pharmacist, with other aspects of compounding being done by a technician.


What motivating factors led to the creation of the new Cancer Center facility (replacing outdated tech, was old space too small for scope of operation, preparing for the future, etc.)





The growth of our Oncology program is what prompted the Cancer Institute to be built. The old space was not large enough to incorporate the added providers. It also did not allow for non-hazardous sterile compounding. All non-hazardous was done on the counter-top, immediately before administration. The other plan was to batch compound non-hazardous doses in the clean room for use at the hospital.




Were there any specific pain points that led to the implementation of Assure-Trak®, or the pursuit of a Compounding Management System (IV Workflow System).


We began using Assure-Trak® in our acute setting as a patient safety initiative, as well as the need for a more readily available compounding record. The added benefit of the Batch Compounding Module allowed us to design the Cancer Institute with the plan of batching doses ahead [of time], for the hospital over there.

"We are More Compliant now
with Assure-Trak® in Place – and Safer.."


In what ways did Assure-Trak® improve operations at the old facility?


We had no scanning at the Cancer Center prior to using Assure-Trak®. Every dose [was] checked by the pharmacist manually. They would walk in and out of that room hundreds of times a day. If the pharmacist was mixing, there was no double check of them. We also had no compounding record.


Are there any hopes for new use-case scenarios for Assure-Trak® within the new Cancer Center facility? (Is there anything you are hoping to do that was not possible before?)


We are hoping to batch doses of certain items ahead for both the Cancer Institute as well as in the Acute setting. We purchased some syringes from a third-party compounding company, that we would like to utilize batch for and save on cost.


What best practices can you recommend based on your experience with Assure-Trak®?


Building CSPs is a must.


Do you have any concerns about regulatory compliance in relation to Assure-Trak®?


No concerns. Actually we are more compliant now with this system in place – and Safer.


In what ways has Assure-Trak® eased your concerns around regulatory compliance?



Safety is the primary one along with a compounding record.





"We Began Using Assure-Trak® in our
Acute Setting as a Patient Safety Initiative."


Do you feel confident that future compliance standards will be met while partnered with ConsortiEX?


Yes I do. ConsortiEX is very interested in our recommendations and ideas. They are concerned with compliance as well as ease of use and adaptability.


What experience, if any, do you have with the ConsortiEX Support team?



The support team is very quick to troubleshoot issues. If they are easily fixed – they are done quickly.
If you want to learn more about Assure-Trak®, click here. Or, check out our other Customer Spotlights with IU Health, and Duke University Health to see how Assure-Trak® can enhance your pharmacy operations. You can also contact us today!